10 Best Restaurants in Playa Blanca Spring 2022
Dining out is a hallmark of Spanish culture, it therefore comes as no surprise that Playa Blanca is celebrated for its wide variety of restaurants, bars, and bistros. We have compiled the 10 Best Restaurants in Playa Blanca spots to dine  – from traditional Spanish cuisine to fine dining and fresh seafood – there is something to suit all tastes and budgets. See our best restaurants in Playa Blanca for 2023 here and for those dining on a budget we have created our best budget restaurants in Playa Blanca here
All restaurants included are located just a short distance from all our Magnificent Playa Blanca Villas – as we aim to make your Playa Blanca villa rental experience your most convenient and relaxing stay yet!
1. La Cocina de Colacho
A fine dining experience not to be missed, one of the best restaurants in Playa Blanca, La Cocina de Colacho, is located in the heart of Playa Blanca on Calle Velázquez. Owned and run by husband and wife duo Nicolás and Anabel Machin, this restaurant serves exquisite Spanish and Mediterranean-style dishes in a charming and sophisticated setting. Chef Nicolás is a Lanzarote native and earned a Michelin star in his Madrid restaurant before making the move to Playa Blanca.
La Cocina de Colacho is celebrated for its modern design and captivating ambience, but it is the cuisine that really sets it apart from the rest. The menu incorporates à la carte options as well as daily specials. Be sure to top off your evening complete with a mouthwatering gourmet dessert.
Renowned also for its exceptional service, exclusive wine list on-premises art exhibition, it's no wonder that La Cocina de Colacho is a long-time recipient of the Trip Advisor certificate of excellence.
Open Monday to Thursday 18h00 – 22h30
Tel: +34 928 51 96 91
Email: [email protected]
Website: https://www.lacocinadecolacho.com/?lang=en
2. Sergio
Discover the tastes of Spain with incredible gourmet tapas from one of the best restaurants in Playa Blanca Sergio's. This spot offers a contemporary Mediterranean menu with an international twist – a true must-visit for the food lovers among you.
Ricardo – owner and chef combines local ingredients to create truly remarkable flavours. Ricardo dishes out some of the highest quality food in Playa Blanca, all without the immense price tag.
The idyllic rustic interior creates a cosy yet refined backdrop, making it simple for all visitors to truly embrace island life. A date-worthy spot indeed.
Make your reservation at +34 634 92 71 46
Two starters, two mains, and a bottle of wine will set you back in and around €80.
3. CITURNA
Holidays to Playa Blanca are all about relaxation, and this is exactly what you can expect at Citurna Casual Food. An authentic Spanish tapas restaurant with a modern twist. Not only does Citurna serve up beautiful dishes made with locally sourced ingredients, but owner Roxanne and her family cultivate a serene ambience in which to enjoy it. Dishes worth trying include beef cheek, octopus fritters, Korean chicken, the daily specials are usually great. Kids menu and vegan options are available.
Complete your night with a delicious homemade dessert made by Roxanne or a delightful cocktail from their creative cocktail list.
Booking recommended
Tel: 928 63 55 79
Email: [email protected]
Website: http://citurnacasualfood.com/en/home-english
4. CASA CARLOS RESTAURANT
Number 4 in our 10 Best Restaurants in Playa Blanca is Newly opened Casa Carlos is centrally located just off the Marina Rubicon,  a short distance from all our villas. Carlos and his staff have created a warm and welcoming atmosphere for all who visit.
The boardwalk-style outdoor seating area enjoys a spectacular ocean view. The menu includes an array of fish and meat dishes, as well as pizza and pasta. Tapas incorporating modern Spanish dishes are also available. For those who enjoy frequent holidays to Playa Blanca, this spot is sure to become a regular favourite.
Two starters, two mains and a bottle of wine will come to around €90.
Book today at: +34 928 59 46 49
Location: https://goo.gl/maps/mgC2Jjs6KSY7EsZ29
Italian Cuisine
Great news for pizza and pasta lovers, Lanzarote is dotted with some great Italian eateries in our top 10 best restaurants in Playa Blanca 2021 you will find some fabulous Italians.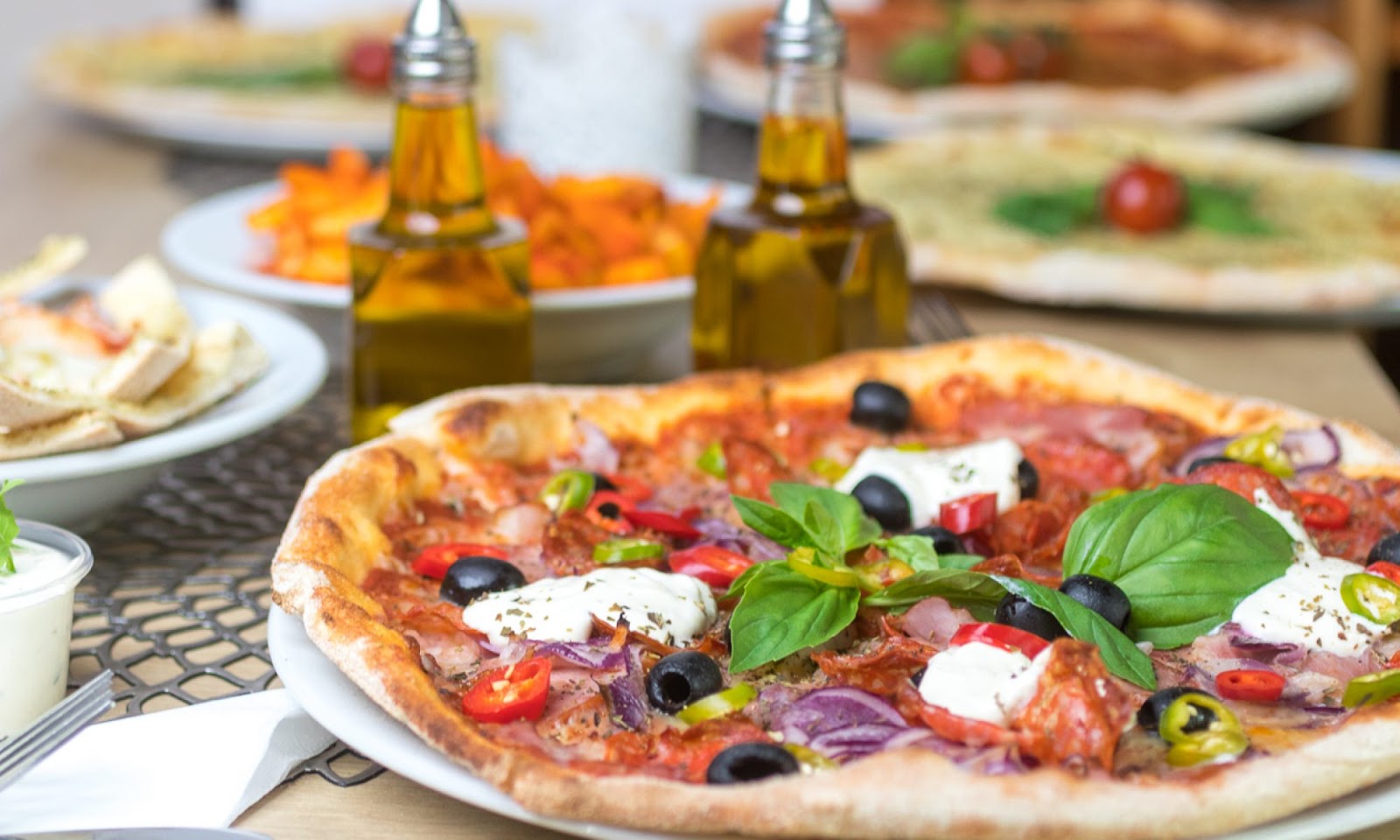 5. Ninen
Fresh pasta and exceptional wine are not all that awaits at Ninen a cosy intimate Italian Restaurant, this spot also boasts a spectacular ocean view, cultivating the ultimate dining experience. Located on the port of Playa Blanca, Ninen prides itself on its use of fresh and locally sourced ingredients to recreate the authentic tastes of Italy. There are also alfresco seating options so you can soak up the last of the evening sun.
Chef Nicola, originally from Sardinia makes everything from scratch, including the handmade mozzarella, which we definitely recommend. Main dish options range from Italian classics such as Spaghetti Alla Carbonara and Lasagne  Bolognese to the more adventurous Linguine Alle Vongole (Clams and Garlic in White Wine Sauce) or Linguine Allo Scoglio (Prawns, Mussels, Clams, Octopus, Squid). There are also a host of vegetarian options to choose from.
All dishes pair wonderfully with authentic Italian or Spanish wines – just ask one of the incredible servers. And if you still have room after all that, we recommend topping off your night with one of their sensational dessert options.
Ninen recommends reserving a table in advance, especially at peak times!
Reservations can easily be made online at https://ninenlanzarote.com/contact/ or by phone at +34 685 24 96 73.
Website: https://ninenlanzarote.com/
6. The Italian Job
Number 6 in our 10 Best Restaurants in Playa Blanca is something set within Playa Blanca's Papagayo Centre, the Italian Job offers an extensive menu packed with real Italian food. Vegetarian, vegan, and gluten-free options are also available.
Renowned for their freshly baked pizzas and calzones – the Italian job serves generous portions in and a convivial and relaxed setting. Chef, Fabio, originally from Naples has been serving up Italian delights for over 30 years.  Good solid Italian reasonably priced without compromising on quality.
Menu: https://yaizaimpresiones.com/menus/the_italian_job.pdf
And on nights you do not want to budge from your villa, The Italian Job also offers a quick and efficient delivery service, just call +34928519402.
7. L'artista Italian Restaurant
One of the best restaurants in Playa Blanca for lunch or dinner, L'artisa can be found right in the heart of  Playa Blanca and enjoys a spectacular ocean view. Run by Naples native Maria and her family, this is the closest you'll get to authentic Italian dining. This place is bursting with character and the intimate setting makes for a peaceful but cosy dining experience. Outdoor dining options are also available to take advantage of those idyllic sea views.
With wine prices starting from just €3,50 a glass and main courses averaging a modest €11, this is a great spot for a delicious yet affordable meal out.
Tripadvisor: https://www.tripadvisor.ie/Restaurant_Review-g652121-d1972049-Reviews-L_ARTISTA_Ristorante_Pizzeria-Playa_Blanca_Lanzarote_Canary_Islands.html
8. Aphrodite Little Italy
Last on our Italian list of the best restaurants in Playa Blanca is the wonderful 'Aphrodite Little Italy'. The beautiful outdoor courtyard is the perfect blend of romantic and buoyant, making for an idyllic date spot. Located just 100 metres from Maria Rubicon, this is the perfect place to start your evening.  Open since 2005,  Aphrodite not only turns out beautiful Italian cuisine but also features live entertainment most nights,  including the esteemed saxophonist Mr. Brown.
Booking is strongly advised to avoid disappointment. A must visit in Playa Blanca Lanzarote.
Book online at: https://afroditelittleitaly.com/ or call 0034928349706
Asian Cuisine
Our top 10 best restaurants in Playa Blanca has two Asian restaurants to excite your tastebuds if your Playa Blanca holidays are all about adventure try discovering new flavours at the wonderful selection of Asian restaurants on Lanzarote's southern tip.
9. Indian Delights 'The Jewel in the Crown of Playa Blanca'
Well established 'Indian Delights' has long established itself as one of the best restaurants in Playa Blanca. Set directly on Playa Blanca beach, it enjoys spectacular panoramic views of the ocean. Long-time food connoisseur and founder Ramesh promises to bring guests on a culinary journey they won't forget.
Bursting with charm and character, the stunning palatial interior instantly transports guests to the heart of India. The convivial ambiance and welcoming staff ensure your dining experience is the perfect blend of fun and relaxation.
The kitchen turns out an array of tandoori dishes, rice dishes, and curries, an extensive kid's menu are also available to cater to all tastebuds. Authentic Indian dessert options are also available.
You can be expected to pay approximately €30 for two main courses and two glasses of house wine and water.
Email: [email protected]
Tel: 828 05 82 29
Webite: https://indiandelights.es/
10. The Curry House
Last but no the least on our best restaurants in Playa Blanca list is The Curry House, located right next to Playa Blanca harbour and is the perfect spot for lunch or dinner. Don't be discouraged by its unpolished exterior, the food more than makes up for it. Indian native Rubel owns and runs the restaurant and creates a welcoming backdrop and spectacular ambience – with the food to match.
With options ranging from tandoori, curries, rice dishes, naan bread, and a whole host of vegetarian cuisine – you are sure to find every Indian delicacy under one roof!
Tripadvisor: https://www.tripadvisor.ie/Restaurant_Review-g652121-d14166303-Reviews-Curry_House-Playa_Blanca_Lanzarote_Canary_Islands.html
Takeaway option available.
Tel: +34 631 95 91 57
Looking to rent your next Holiday Villa in Playa Blanca?
Check out our stunning range of boutique affordable villas to rent in Lanzarote. These owner direct holiday villas are all wonderfully located in Playa Blanca. Each beautifully designed for relaxation and entertaining. Your next holiday villa escape to glorious sunshine of Playa Blanca Lanzarote awaits you