Long Term rental Lanzarote Playa Blanca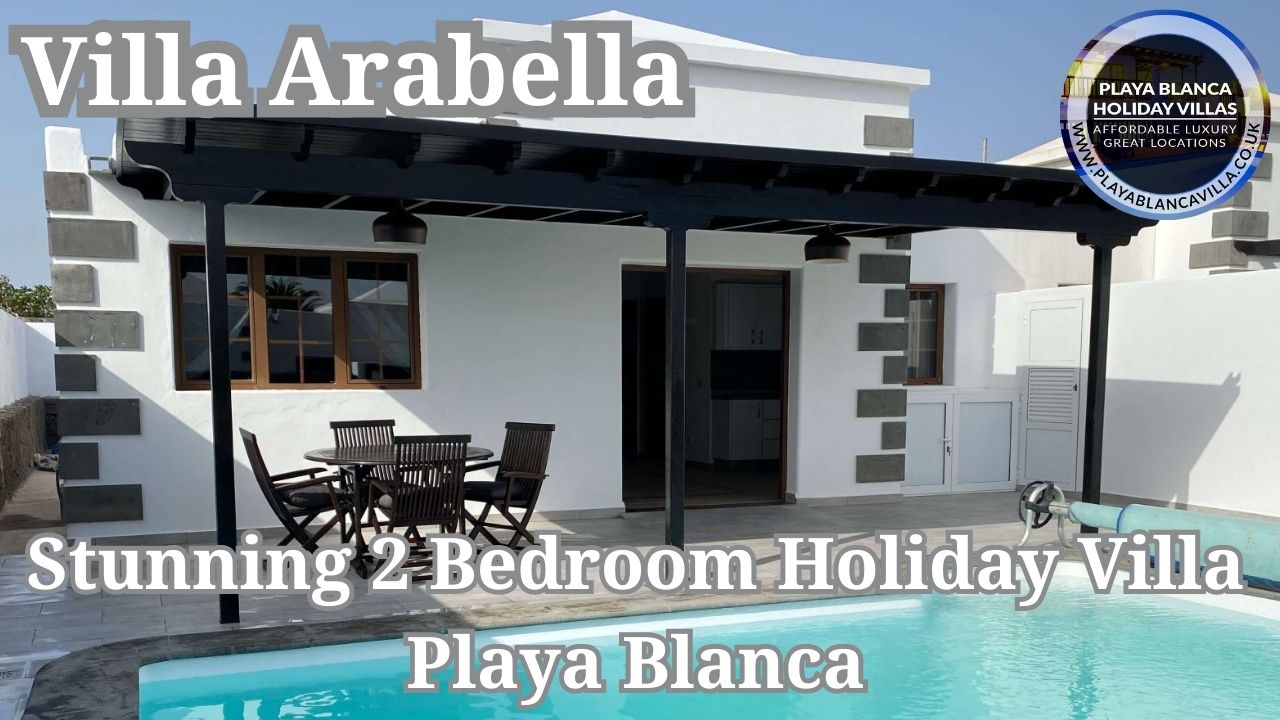 Long term rental Lanzarote Playa Blanca are hard to find these days, the prevalence of remote work has led to an increased demand for long term holiday rentals across Spain and the Islands. Likewise, the desire for a more relaxed way of life has made its way to the top of many people's priority list. For those seeking a change of lifestyle but reluctant to commit to the purchase of a property abroad – a long term holiday rental is the perfect option. It affords the time and experience to ensure you are making the best choice for you.
But this then begs the questions – where do I start? The task can be a daunting one and comes with several important considerations. We have rounded up some of our top tips and tricks for securing a long-term rental as seamlessly and as hassle-free as possible.
Long Term Rental Lanzarote Playa Blanca
Long term rental Lanzarote Playa Blanca are those typically lasting two months and above. Idealista, Think Spain, Estohay are the best websites for finding potential long term rental properties in Playa Blanca its best to reach out directly through the website to make enquiries advise them how long you wish to rent the property, your budget, and the dates you wish to rent for and if you have flexibility on your dates. You can refine your search using filters such as budget, location, and number of bedrooms. 
At Playa Blanca Holiday Villas we also offer the option for long term rental  as well as holiday rentals. Our villas cater to groups ranging from 2-15 guests. Our spacious villas make for the perfect remote workspace – ideal for families or couples keen to make a longer break to the sun.  We offer discounted stays for rentals extending beyond four weeks. For more information, please email us your dates and we can make you a custom offer. please provide information on the preferred type of villa and intended duration of your stay and we will be in touch promptly.
Long Term Rental Lanzarote Playa Blanca – Finding the right place
Finding a suitable long term rental Lanzarote Playa Blanca can be a challenge the internet is a very useful research tool and we always encourage visiting discussion forums or other sites to help you on your journey. Hearing from others who are in a similar position or better yet have already taken the leap can be both informative and reassuring. Talk to others on Facebook there is a group on Facebook for long term rentals Lanzarote which worth search and chatting to people on.
If you want to know more about Playa Blanca, you can visit our about Playa Blanca page. Our blogs contain worthwhile information on the resort of Playa Blanca and its surroundings. If you have never visited Playa Blanca or Lanzarote it is a great way to get to know the place a little better and ensure peace of mind in your decision.
We always encourage making a list of non-negotiables for you and your family or group regarding, for example, property type, area, and budget and ensure you find a rental that ticks all those boxes.
Long Term Rental Lanzarote Playa Blanca – When to book
When looking to book a long term rental Lanzarote Playa Blanca, we always advise booking your long-term rental well in advance, as far ahead as possible – this ensures you the time to make the right choice and avoids any rush decision making. This also ensures that your desired property has availability for an extended period. Many properties are rented out for both holidays and long term stays and where you delay booking many spots may already be booked up with holiday makers.
How can I get the best value for money?
Booking popular holiday destinations for longer term rental can be tricky as you may find yourself competing with holiday or short-stay rates which are typically higher. A great way to circumvent this is to avoid the summer months where tourism is naturally at its peak.
Christmas and other holiday seasons such as midterm and Easter should also be avoided.
If you are planning to stay in your rental for upward of 6 months but still want to secure an affordable letting – a good tip is to negotiate with your letting agency or landlord by offering to vacate the property during these periods where demand is greater.
Long Term Rental Lanzarote Playa Blanca – Things to watch out for
It is always encouraged to exercise caution when making bookings online with individuals- particularly where the transfer of funds is involved. Always make payments through a secure method such as Visa/Mastercard or a reputable third-party provider such as Stripe or PayPal. This ensures all transfers are handled securely and with the support of your bank.
Long Term Rental Lanzarote Playa Blanca – Trust & Reviews
Engaging with a trusted local agency or trusted property owner is important for looking for a long term rental Lanzarote Playa Blanca- undertaking in depth research and making enquiries is key to success make sure you check reviews and look at different sources like google maps and the like of Airbnb and Booking.com as often properties are let for holiday lettings also. 
Looking to rent your next Holiday Villa in Playa Blanca?
Check out our stunning range of boutique affordable villas to rent in Lanzarote. These owner direct holiday villas are all wonderfully located in Playa Blanca. Each beautifully designed for relaxation and entertaining. Your next holiday villa escape to glorious sunshine of Playa Blanca Lanzarote awaits you